St John New Zealand

In many countries St John are purely a voluntary first aid organisation, but in New Zealand they run the entire country's professional ambulance service (except Wellington's). I've worked for them since 2005, coming out from a career in the London Ambulance Service and prior to that in Surrey (UK).

It was an interesting journey, but ultimately the right choice for me. This page will lead you to a couple of possible points of interest


In a shameless piece of self promotion, the first link is to the book I have written about my ambulance life. It gives a glimpse into some of the calls I've been to and lifts the lid a bit on what people think happens versus what actually happens. The Guts Of It is out now.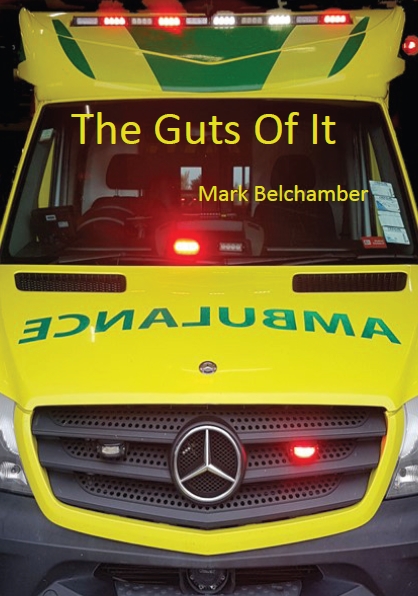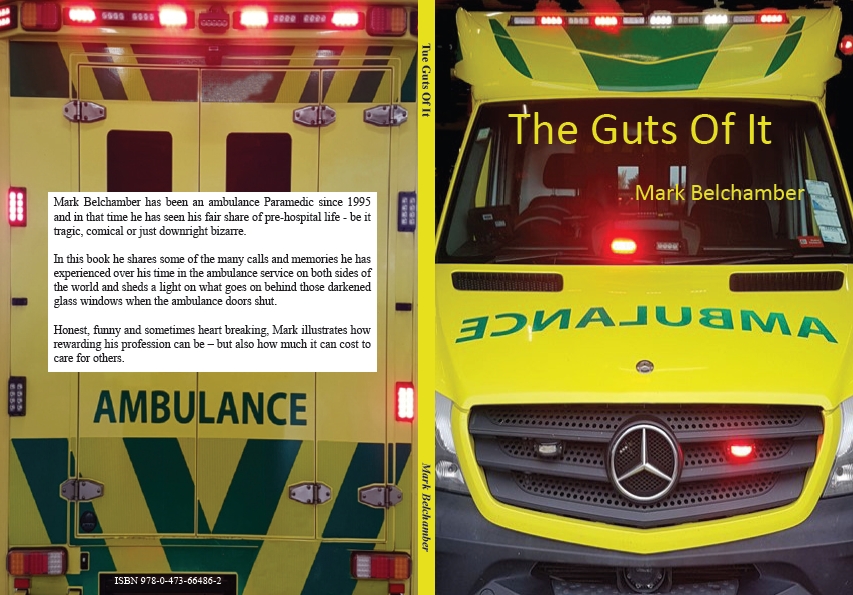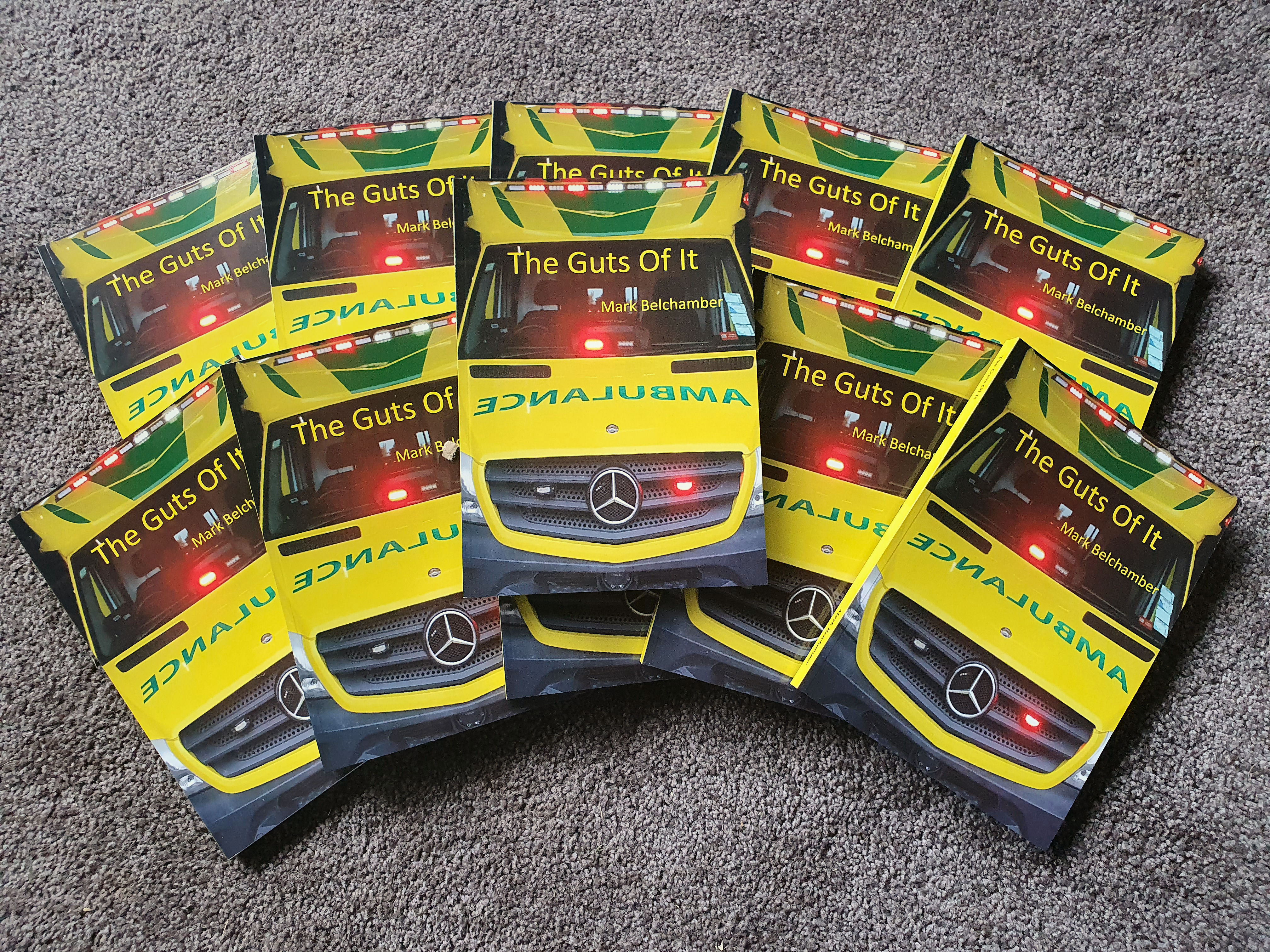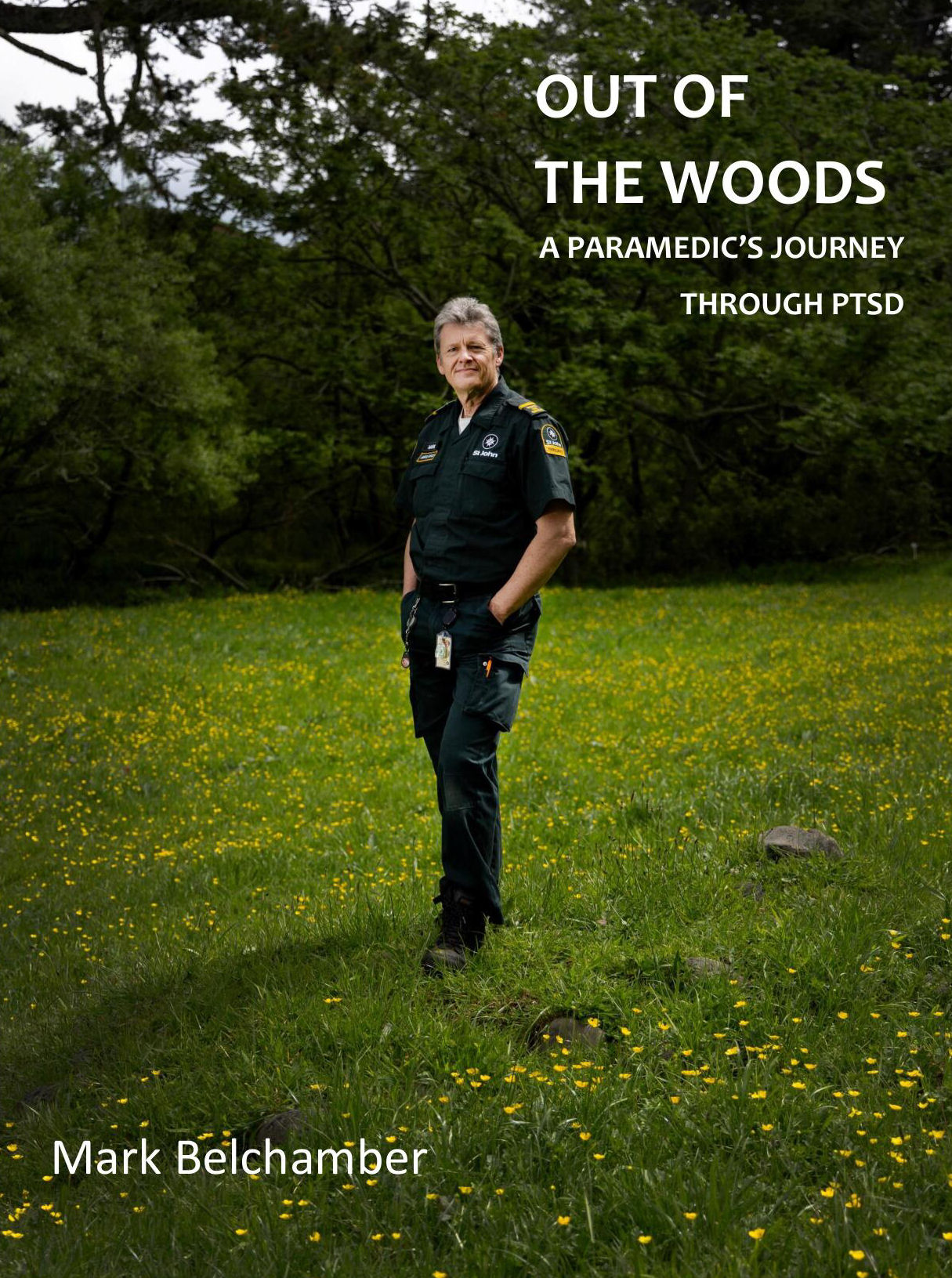 Anyone in any of the emergency services will tell you that their professions come at a cost - and very often that cost is psychological harm and damage. I am no different -and this book details my journey through PTSD as a result of the job I love. However it is not just a story of damage, it is also a story of recovery, hope and a future...not just for me but hopefully also for anyone who reads it (see also the PTSD section below).




Taranaki leads New Zealand in effective pathways and treatment of both stroke and heart attacks. Here is a link to a neurothrombectomy patient I treated and then flew to Auckland. It's live edited (and anonymised) footage of the removal of a clot from inside a cerebral artery (specifically the right M1/sphenoidal segment).






In a slightly less dramatic vein (unless you're hit by it, of course) a 35 second video of some wild weather over Hawera ambulance station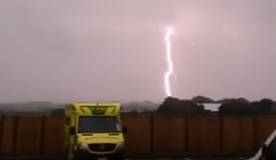 PTSD

Over quarter of a century in and it does take its toll - suffice it to say that all the years of crap that I've seen and done as a Paramedic have caught up with me and it's not pretty.
I've had a very long career but it hasn't been without its cost. In around August 2018 I succumbed to PTSD as a result of some the things I'd experienced and had to take a year off getting some fairly major help. In the early stages the government programme that should have helped me failed spectacularly - so much so that their conduct made national front page news...

This is the very first part of my story.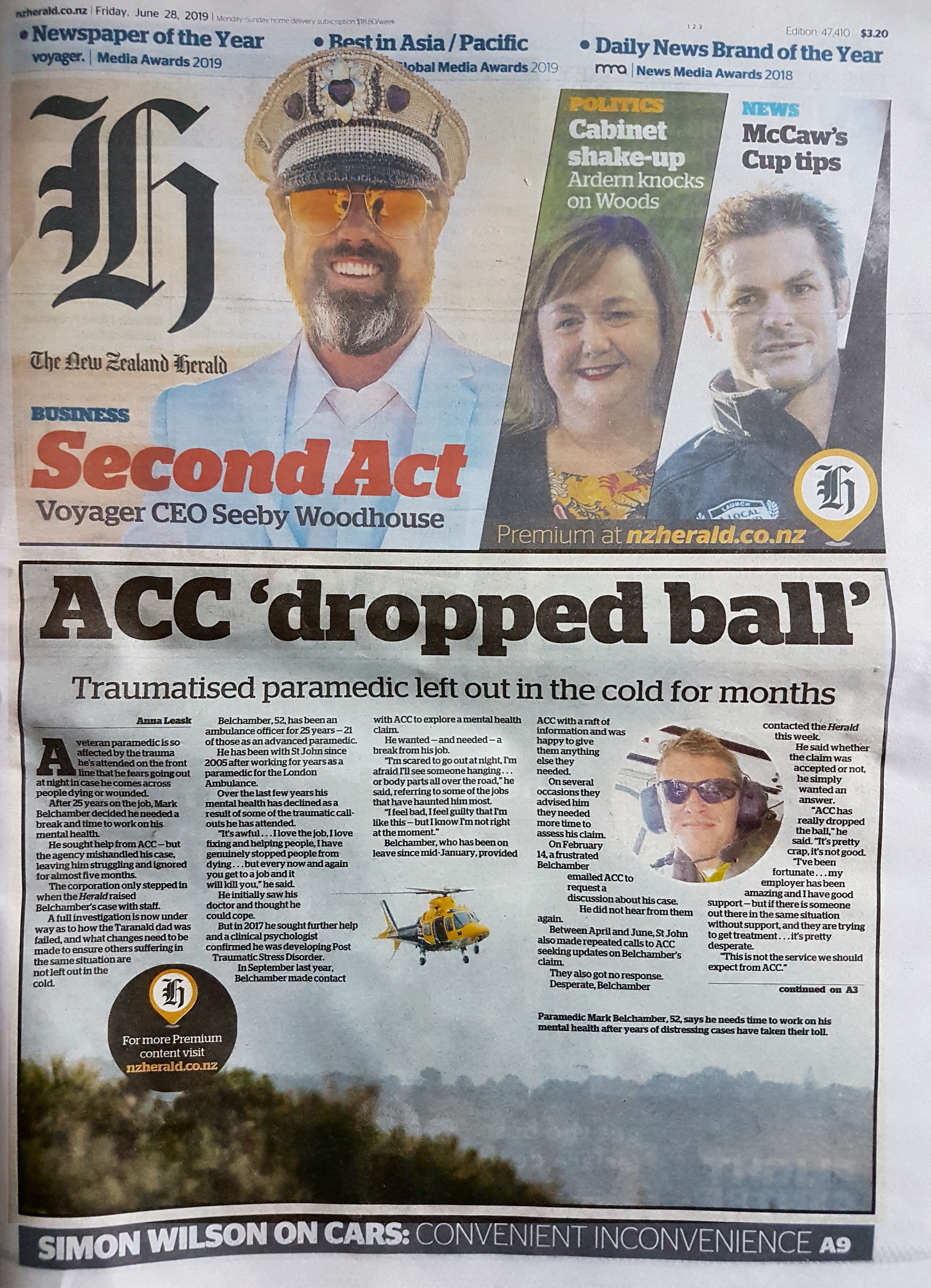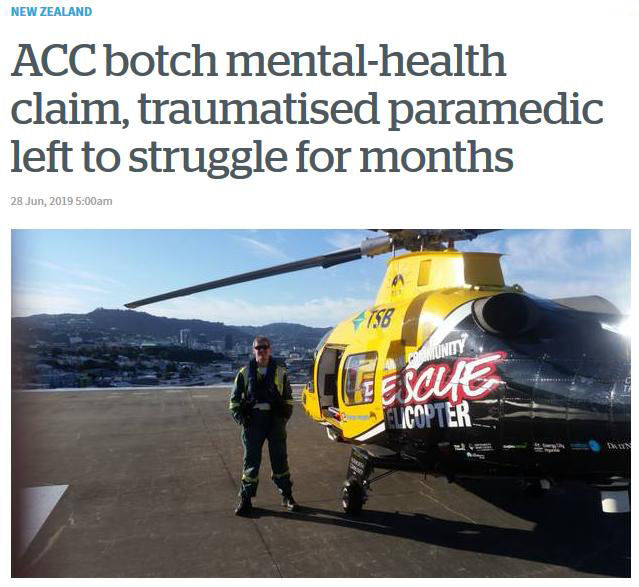 As one of the most experienced and senior skilled Paramedics, everyone expects you to have it all 'together'; no one expects it when you fall apart through stress, exposure and early 'PTSD'. However when you do and you make it public, it's worrying how many others are in the same boat but unwilling and/or unable to talk about it.

I kept a diary of my experience of what was called PTSD - but which I am going to call post traumatic stress injury (PTSI) . It's not pretty and it's very raw/unedited, but so many people have talked to me, thanked me for my honesty and told me their stories and about their own private struggles that I've used it as the basis for my book 'Out Of The Woods: A Paramedic's Journey Through PTSD'. Available here, hopefully that will allow anyone else who is struggling to see what I went through, how it affected me and the help I obtained - and how they too can recover.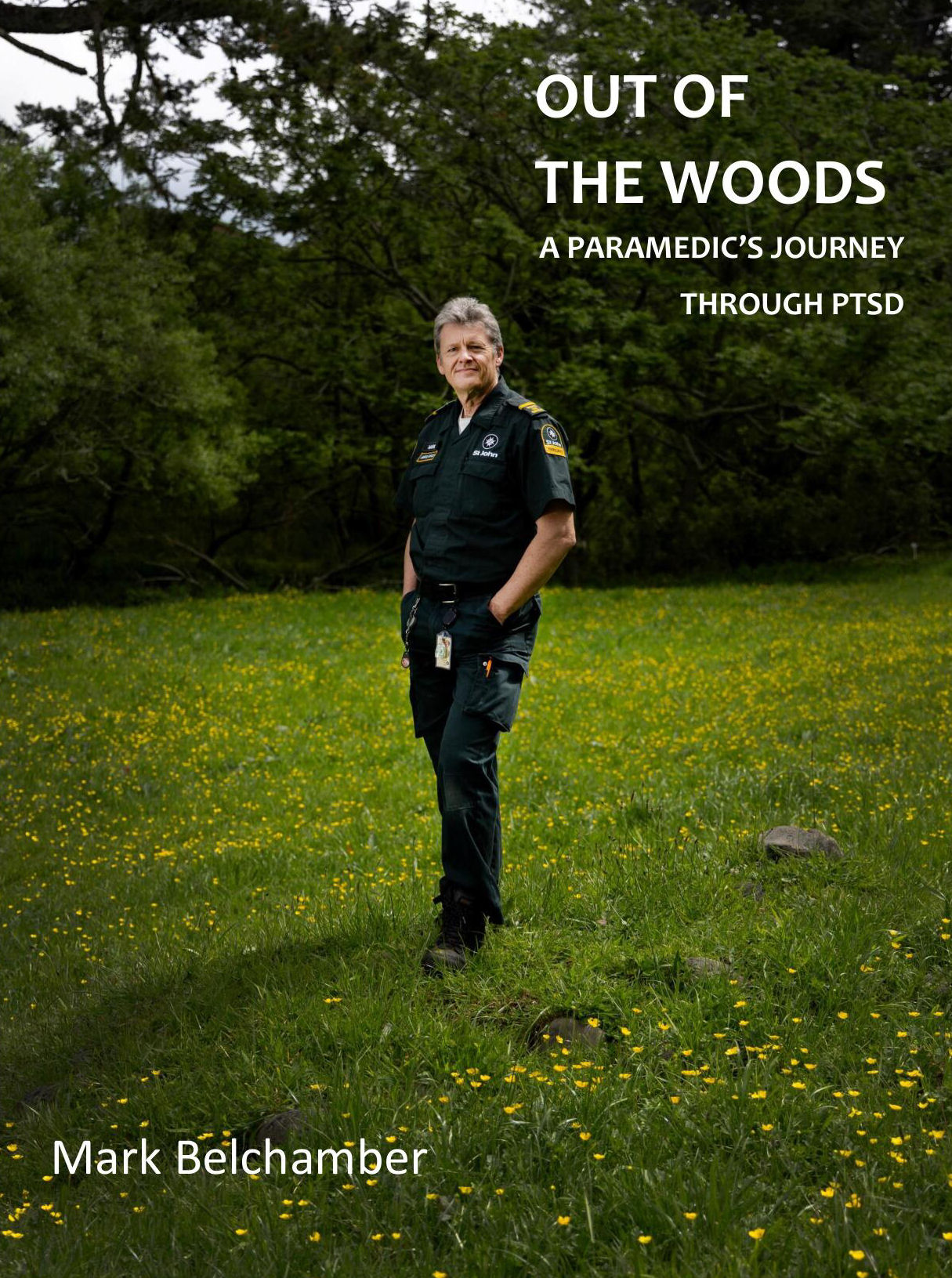 St John made a publically available professional film covering my experience of PTSI from injury to recovery here. It's an honest take on where I was, how I deteriorated but also how I started to recover. Hundreds of people have found it helped them see that they're not on their own - and found encouragement through it and, if it's relevant, perhaps you will too.
Please feel free to forward, copy or give it to anyone that you think it might help (although copyright remains with St John and me).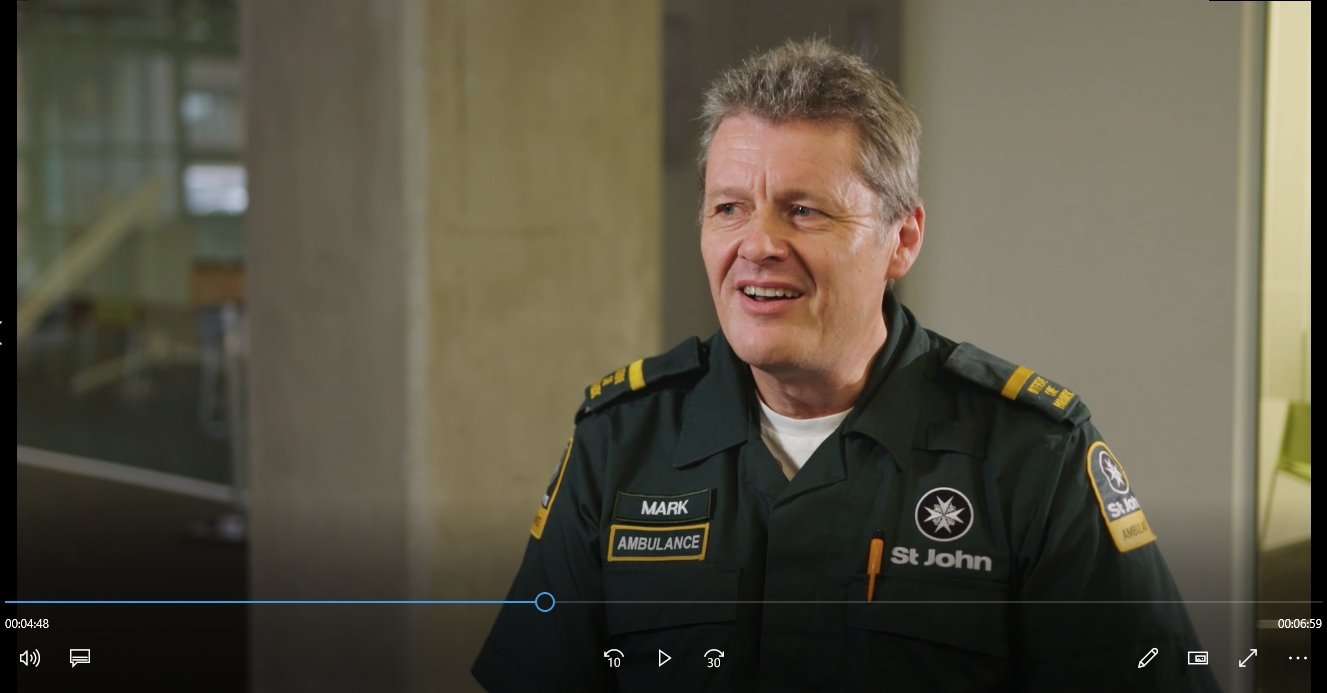 I think one of the things I discovered was that you feel so unique and so on your own - and that no one else can understand - but actually the thoughts, feelings and reactions to most cases of PTSI are relatively similar, even if the circumstances that gave rise to it are different.
If you find it sounding familiar, or ringing any alarm bells, maybe talk to someone.

New Zealand radio station Newstalk ZB's The Nutter's Club interviewed me about my journey and some of the costs that come with my profession. If you have an hour to spare, have a listen and see if you recognise any of it. Even if you don't, it's worth listening to see how some of what we do is not without consequence.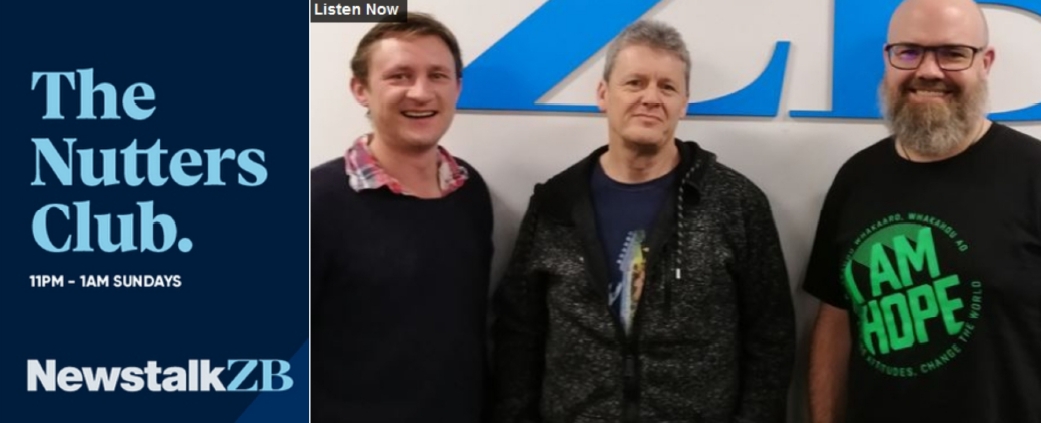 Irrespective of what caused your PTSI, the outworking of it can include nightmares, flashbacks, avoidance, hallucinations, anxiety, poor sleep, fear, depression, re-living it...I might not understand your initial experience, but I really do understand your symptoms...

It's very easy to forget that PTSI is just as hard on those closest to you but there's far less support and discussion about how they work through it all. I've said before that the wives, husbands, partners and children are often the unseen casualties.
I'll probably never appreciate - much less understand - how my insulation, selfishness and anger affected those I love the most, but thanks to St John here is a video of their stories. Perhaps it will also help others to make some sense of their situations.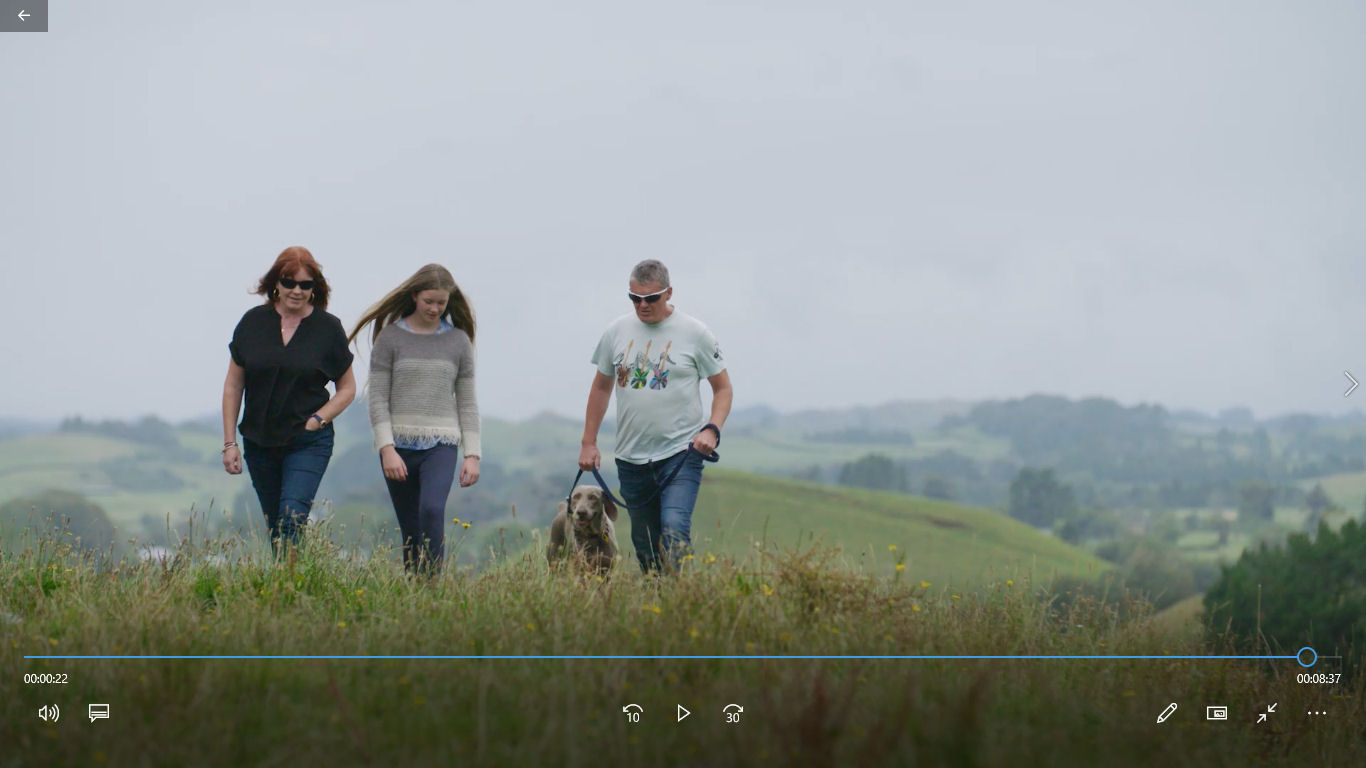 I came through the other side after a really hard year of treatment. It's not always easy but there is always hope - and it's worth fighting for.